Details

Category: The Coffee Break
Published on Friday, 16 March 2018 10:28
Cats have a knack for throwing things off tables and breaking your favourite vases.
And I have always wondered why they do this?
Do they do it just to annoy us? Do they do it because they enjoy it?
Well, it turns out they do it for an actual reason. It's not just by accident or for jokes.
According to cat behaviourists – cats like to knock things over because they have learned that it's the quickest way to get our attention.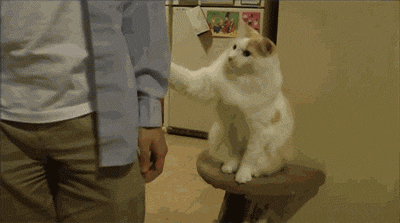 They're basically passive aggressively scolding us for not giving them enough love.
That's why if you want them to stop you just need to make sure that you give your cats lots of love and toys to keep them busy.
But also be prepared that sometimes the attention you give them, just won't be enough…
Cats are needy and they don't like it when their humans don't obey them…it's true fam.