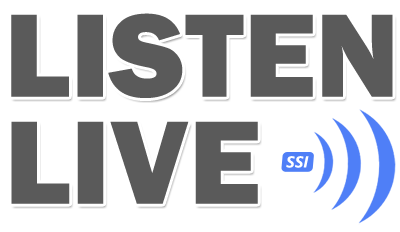 News Flash - Broadcast News
South Korea's intelligence agency says North Korea has executed five senior security officials for making false reports to leader Kim Jong Un.
Read more...
The government of the Democratic Republic of Congo has launched an investigation into possible abuses by security forces in the Kasai region.
Read more...
Former South African president Thabo Mbeki has been inaugurated as the chancellor of Unisa.
Read more...
The Kingdom Cycling Club and Radiowave 96.7FM will host its annual CYCLE4CANCER 24HR RELAY 2017 starting on Friday the 31st of March. The event is scheduled to kick-off at 13:00 and is expected to end 24 hours later. Cyclists will ride it out at Fruit & Veg in Kleine Kuppe, Windhoek.
A spinning bicycle will be provided. Cycling will be used as a mechanism to collect funds for various organizations and associations all in aid of Cancer. Participating teams will be provided with snacks and drinks throughout the entire period. Corporates will be required to pay an entry fee of N$1 000 per rider. Riders will be required to cycle for at least one hour during the 24 hour relay period.
For bookings contact This email address is being protected from spambots. You need JavaScript enabled to view it.
News Flash - Entertainment News
Moonlight has won best picture at the Oscars - but only after Faye Dunaway initially said La La Land had won.' Warren Beatty was handed the previous winner's envelope, containing a card saying "Emma Stone, La La Land", resulting in the error. The team from La La Land was in the middle of its acceptance speeches when the mistake was discovered.
The late-night wars have seen a surprising shift in recent months, as Colbert's Late Show begins to overtake Fallon's Tonight Show ratings, but might we be in for another shake-up soon? Perhaps over at ABC, as Jimmy Kimmel is apparently considering leaving Jimmy Kimmel Live! in 2019.
Sunday's Oscar host Kimmel indicated as much in a new interview with Variety, noting that he might not renew his current Jimmy Kimmel Live! contract after its expiration in fall 2019.
Read more...
"Came from the bottom the bottom, to the top of the pops"
Jay Z is having a pretty great year. The rapper, who's expecting twins with wife Beyoncé, has gone from "bricks to Billboard, from grams to Grammys," and now he's a Hall of Famer.
On Wednesday, it was announced that the rapper will be inducted into the Songwriters Hall of Fame this summer, making him the first rapper ever to earn the honor.
Read more...
Week 09: How to save 51B lives for 68 cents with simple Engineering
Radiowave's Monthly Newsletter
The new year has started in full force - see what we've been up to in January!
February 2017 Newsletter (click to download)