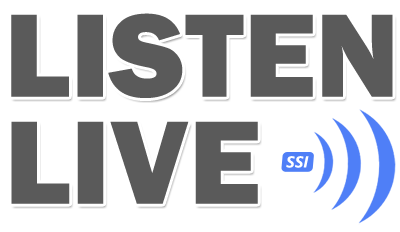 Great news for Namibian tourism, Namibia and the Republic of Congo are the two African countries listed amongst the top 10 countries to visit in 2015.
Read more...
South Africa's National Prosecuting Authority (NPA) has not decided yet if it will appeal the Oscar Pistorius matter.
Read more...
American authorities have charged two South African brothers with conspiracy to sell illegal rhino hunts to American hunters, money laundering and secretly trafficking in rhino horns.
Read more...
Tsumeb will host is 1st 21km Half Marathon & 10km in many years on Saturday1st November starting at 6h30am as part of the 2014 Copper Festival.
Read more...
2014 marks the year of our 3rd Namibian Jet Rally at Okakango Radio Flyers.
However it has been opened to all radio controlled aircraft.
On the day we have Turbo-Props – aeroplanes with turbine engines, Turbo helicopters and of course - Jets. As well as all other aeroplanes.
Lots of fun for spectators and entrance is free.
The bar is up and running and there are snacks and light meals during the day.
Curves - Together we can make a difference
60% OFF your joining fee at Curves.
50% of your joining fee will be donated to local breast cancer awareness initiatives.
Offer based on 1st visit enrolment. Offer valid for pre-paid and fixed term agreements from 1 - 30 October 2014.
Usual monthly membership fees apply. New members only.
News Flash - Entertainment News
The athlete will spend between 10 and 20 months of his five-year sentence behind bars, according to lawyers involved in the case.
Oscar Pistorius has been jailed for five years for killing his girlfriend, Reeva Steenkamp, on Valentine's Day last year.
His defence team said he would spend a sixth of the term in prison - 10 months - before being placed under house arrest for the remainder of his sentence.
Read more...
The U2 frontman is sheepish when a fan tells him the automatic album download was "really rude".
U2 frontman Bono has apologised to fans for invading their iTunes library, saying they "might have got carried away" with their album giveaway.
In a filmed Q&A session on Facebook, the band answered questions from their fans about their friendship and music.
But it was to Harriet Madeline Jobson's question that Bono gave his revealing answer.
Read more...
Chris Brown has said he thinks the ebola virus is a "form of population control".
The singer published his thoughts on Twitter about the epidemic, which has killed more than 4,000 people, the majority of them in West Africa.
He wrote: "I don't know ... But I think this Ebola epidemic is a form of population control. S*** is getting crazy bruh."
Read more...
Week 43: How Frozen Should Have Ended
Food Lover's Blog - Updated every Wednesday
In a country that's as hot in summer as Namibia, one often feels like a light meal, especially for lunch, and salads are tops as they tend to be cool. This is a very basic chicken salad that, with double the ingredients, can double as a main course too.
Read more...
Radiowave's Monthly Newsletter
We all know that October is a 'scary' month and while we might not be sure that FOMO is a real phobia we would hate for you to miss out on anything we're doing at Radiowave, to help avoid that, here is this month's newsletter
October 2014 Newsletter (click to download)
Charity of the month - 2014
People can contact us on 0811279501 and we will direct them to the address where the kittens are being fostered. The CPSN members have foster homes where abandoned and feral cats and kittens are kept until they can be rehomed. This makes them more social and less inclined to pick up the various diseases they are sure to pick up when they are kept in cages with a lot of other strays.
Read more...