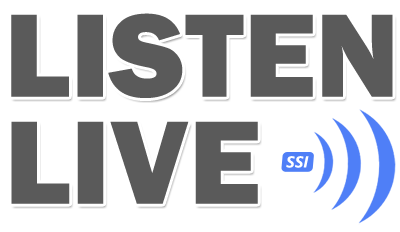 News Flash - Broadcast News
Marine officials in Thailand have banned tourist activities at coral reefs near three islands off Phuket's east coast to prevent further damage to corals at the popular tour sites.
Read more...
Tensions are soaring in the Democratic Republic of Congo where veteran President Joseph Kabila is turning up the pressure on an embattled yet defiant opposition ahead of planned protests on Thursday.
Read more...
South Africa's Lion of Africa Life Assurance Company ended a court bid aimed at protecting its right to make deductions from child welfare payments for funeral cover.
Read more...
Flea Markets are very popular in Europe and in the states. They are a great way to clean out your space and give your previously loved items a new home.
Many great treasures can be found at flea markets. Clothes, shoes, baby goods, toys and so much more!
If there are items that haven't been sold and you feel the need to give, you are more than welcome to hand them to us at Mommies Pacifier and we will hand them on to people in need...
Read more...
Launched in June 2015, the Blind Dinner Experience aims to raise funds through ticket sales, create awareness and challenge the stereotype that a visually impaired person is not employable by training 10 visually impaired persons to be waitrons at a series of unique dinners from 27 June 2016 till 02 July 2016.
The Blind Dinner Experience of 2015 was a great success and managed to raise about N$ 41 000 for the NFVI that aims to amongst many, promote social integration in all fields of life and influence public policies governing education, health and employment of the visually impaired. A good beginning for social change, progress and development is to promote a positive attitude towards visually impaired people.
Read more...
Standard Competition Rules:
Please be informed that Competition-specific rules will be available on each respective competition page.
Read more...
News Flash - Entertainment News
Ever since Beyoncé dropped her visual album "Lemonade" in April, fans have been awaiting Jay Z's side of the story.
On Tuesday night they got it -- sort of.
The rapper appears on the remix of Fat Joe's new song "All the Way Up," which was released Tuesday on Jay Z's streaming service Tidal.
On the song, Jay Z raps "You know you made it when the fact your marriage made it is worth millions/Lemonade is a popular drink and it still is/Survival of the lit-est/ N****s who really up vs. n****s up in your business."
Read more...
Who won big at the 2016 Billboard Music Awards?
Check out the complete list of winners below:
Top Artist:
Adele -- WINNER
Justin Bieber
Drake
Taylor Swift
The Weeknd
Read more...
Turns out Slowhand can't resist the Biebs
Even rock legend Eric Clapton can't resist Bieber fever.
During a recent interview with the Associated Press, Clapton revealed that it was his three daughters (ranging in age from 11 to 14) who introduced him to the tween sensation; while Clapton was initially "a little disappointed that they were talking about him," he changed his mind once he heard the music.
Read more...
Week 19: Entropic Time (Backwards Billy Joel Parody) | A Capella Science
Radiowave's Monthly Newsletter
May is the month for Mom's and whether you have one, are one, or know one there are plenty of reasons for you to read this month's newsletter to make sure you don't miss out on anything.
May 2016 Newsletter (click to download)