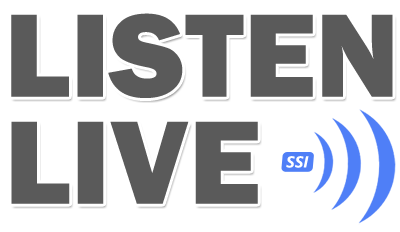 News Flash - Broadcast News
As the world celebrated the sixth annual World Pangolin Day on 18 February, the species' dire fight for survival was once again highlighted as the onslaught on their lives continue.
Read more...
Representatives from the opposition and of Syrian President Bashar al-Assad's regime are to head to Switzerland on Thursday for another attempt to end their country's brutal six-year war.
Read more...
South Africans need to come to terms with the reality that more rain did not mean the end of the water shortage in the country, reports the Pretoria News.
Read more...
.
Read more...
The Kingdom Cycling Club and Radiowave 96.7FM will host its annual CYCLE4CANCER 24HR RELAY 2017 starting on Friday the 31st of March. The event is scheduled to kick-off at 13:00 and is expected to end 24 hours later. Cyclists will ride it out at Fruit & Veg in Kleine Kuppe, Windhoek.
A spinning bicycle will be provided. Cycling will be used as a mechanism to collect funds for various organizations and associations all in aid of Cancer. Participating teams will be provided with snacks and drinks throughout the entire period. Corporates will be required to pay an entry fee of N$1 000 per rider. Riders will be required to cycle for at least one hour during the 24 hour relay period.
For bookings contact This email address is being protected from spambots. You need JavaScript enabled to view it.
Standard Competition Rules:
Please be informed that Competition-specific rules will be available on each respective competition page.
Read more...
News Flash - Entertainment News
And no, it's not that Andrew Lincoln was in love with Keira Knightley the whole time.
Wednesday morning brings with it news that will make you either cheer or retch. Fourteen years after its release, Love Actually, the 2003 romantic comedy that is beloved and loathed in roughly equal measure—as media outlets can't help reminding us every single Christmas season—is getting a sequel of sorts.
Read more...
Rumor watch: Tonight, Collider Talk podcast is reporting that Ben Affleck wants out of the Batman role he's played three times now — in "Batman V Superman: Dawn Of Justice," a small part in "Suicide Squad" and the upcoming "Justice League."
Read more...
Carlos Santana has defended Adele against the Beyhive.
The British singer walked away with five Grammys on Sunday night, including the coveted Album of the Year gong for her record 25, but has been criticised by fans of Beyonce who believe she should have won the award for her politically- charged album Lemonade.
Read more...
Week 08: Self-Flying Taxi Drones Are Coming To Dubai
Radiowave's Monthly Newsletter
The new year has started in full force - see what we've been up to in January!
February 2017 Newsletter (click to download)