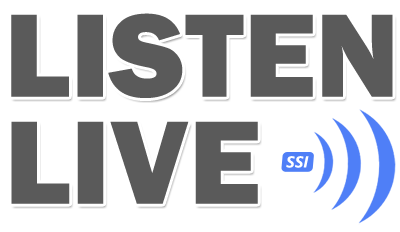 A 20 year old man has died after lightning struck more than a dozen people at a popular beach during thunderstorms in Southern California.
Read more...
The ANC has welcomed Hamas's acceptance of a 24-hour humanitarian truce between Israel and Palestine. An ANC spokesperson said the ANC is encouraged by the efforts of the United Nations to end the senseless loss of life in the region.
Read more...
President Hifikepunye Pohamba chased the acting Oshikango Constituency Councillor from a rally he was addressing at Ohangwena on Saturday, over broken water pipes in the area.
Read more...
The ever popular Ford and Friends event will be hosted by the Windhoek Motor Club on Friday the 8th and Saturday the 9th of August at the Tony Rust Race Track.
V8 Masters and Makita Supercars from SA! Clubmans! Quad Ovals! Go Karts! Drifting! and Drags!
Gates open at 5pm on Friday and 50 bucks gets you in, On Saturday it'll cost you 70 bucks but the gates open at 8 in the morning.
Read more...
Read more...
Your favourite artists, up close and personal, brought to you by MTC.
Imagine impromptu performances by the best artists in Namibia and beyond, in several public spaces, taking people completely by surprise.
Read more...
News Flash - Entertainment News
Aaliyah the movie ( based on a book, Aaliyah: More Than a Woman, by Christopher Farley) was coming to the big screen and her followers were ecstatic, then things fell apart.

Sources say that Aaliyah's family was upset the movie wasn't coming to the big screen so allegedly said the Lifetime network was not allowed to use her music. THEN, hub, who was suppose to play Aaliyah, (from Disney's Shake It Up and singer) stepped down and the movie was put on hold…until now!

Check out what Wendy Williams had to say:
Read more...
Goodbyes are never easy, but when it comes to "Glee," Fox wants to keep its farewell short and sweet.
Fox Networks Group Chairman-CEO Peter Rice made an appearance at the TCAs to explain why the popular high school musical show would be ending its run with a much shorter 13 episode order -- originally, the series was slated to have 22 episodes in its swan-song season.
Read more...
Beyonce leads all nominees for this year's MTV Video Music Awards. The singer, who released a video for every song on her "surprise" self-titled album, has received eight nods, including Video of the Year for "Drunk in Love," as well as Best Female and Best Choreography.
Read more...
Week 31: Fifty Shades of Grey - Trailer
The movie may only hiy movie screens in February 2015 but, in the meantime, check out the trailer.
Food Lover's Blog - Updated every Wednesday
This bread has the perfect mix of crunch and flavor. Plus super easy to make - You will love it.
Read more...
Radiowave's Monthly Newsletter
WHAT?? Half the year is gone already? When did that happen! Don't worry, we're here to make sure you don't miss out on anything, check out this month's newsletter to see where we'll be and what we'll be doing.
July 2014 Newsletter (click to download)
Read more...
Charity of the month - 2014
Dotlers Dise is an Learning Centre for children with Autism, which was inspired by 3 year old Ethan. He was diagnosed with Autism 10 months ago and his parents were overwhelmed by not knowing what it was or where to seek council.
Read more...