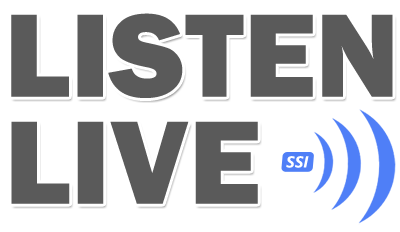 Since January this year, about 2 500 refugees have died trying to cross the Mediterranean to Europe, while more that 300 000 others risked their lives making the dangerous journey.
Read more...
Zambian President Edgar Lungu has been awarded a regional pro-poor governance award.
Read more...
Zimbabwean President Robert Mugabe has signed a new law banning mass lay-offs following a flood of redundancies that unions say put 30,000 people out of work.
Read more...
The Spes Bona Properties & Radiowave Cancer Walk will start at 07:00 on the 19th of September, at the SKW in Windhoek.
Distances: 5km & 10 km
Entry fee: N$ 50.00 pp
Entries close on the 16th of September
First 500 entries receive a goody bag
FNB Restaurant Week Namibia
runs from 28th August until 11th September. 35 Restaurants from Windhoek, Swakopmund and Walvis Bay are registered in this exclusive event! The event highlights the customer service industry and awards those establishments where it is due. Restaurants compete against each other in three different categories -
Cafe/Bistro
,
Restaurant
and
Fine Dining
.
Be sure to eat out, download the mobile application and vote! Daily prizes to be won!
Thanks to FNB, Radiowave, Seapride Foods, KWV, Hansa Draught and Nederberg.
The !Ikhoba project is hosting their annual Christmas In July exhibition from the 22nd of July up until the 31st of August at the Namibia Craft Center.
News Flash - Entertainment News
One Direction members Niall Horan and Louis Tomlinson confirmed reports that the band would soon go on hiatus. "We are not splitting up, but we will be taking a well earned break at some point next year," Horan wrote on Twitter.
Read more...
Foo Fighters won the Internet over the weekend.
The group turned the tables on Westboro Baptist Church members protesting outside the Sprint Center in Kansas City, Missouri, on Friday before the Foos' concert.
Lead singer Dave Grohl and the gang showed up in a pickup and "rickrolled" the protestors in person by blasting the Rick Astley '80s hit "Never Gonna Give You Up" from the speakers while holding signs that said "You got Rick roll'd (again)" and "Keep it clean."
Read more...
The Oscar-winning star of the Hunger Games franchise beats out Scarlett Johansson, Melissa McCarthy and China's Fan Bingbing to become the global film industry's highest paid female star.
Jennifer Lawrence has topped the annual Forbes list of the highest paid female actors in the world for the first time, thanks to lucrative roles in the Hunger Games and X-Men movies.
Read more...
Week 35: Seeed - Blink Blink
Food Lover's Blog - Updated every Wednesday
At our house, summertime means easy eating. We trade the braises, casseroles, and soups of winter, for fresh ingredients prepared simply. But hey, I still want dessert! Enter roast fruit. This versatile, elegant recipe can be be served as is, over ice cream, or here, as the filling for a tasty sweet crepe. Because they don't have much sugar, these simple crepes can do double duty as a breakfast treat.
Read more...
Radiowave's Monthly Newsletter
It may look like there is not too much going on but if you know Radiowave you KNOW we're busy cooking up loads of fun and excitement for you, check out our monthly newsletter to make sure you're always in the loop.