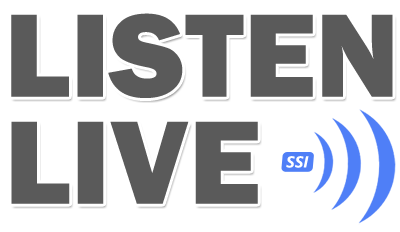 The World Food Program says it is aiming at providing food aid to over 850-thousand people facing hunger in Zimbabwe in the nine months up to March next year. Erratic rainfall and long dry spells during the past agricultural season significantly impacted on Zimbabwe's food production.
Read more...
The top US commander in Afghanistan on Thursday estimated that more than half of Taliban insurgents could be open to peace talks with the Afghan government, but that negotiations probably won't resume for months.
Read more...
The state pension fund has been instructed to recall part of its N$90 billion investments abroad to reinvest locally as government looks to boost its depleted cash reserves. The Namibian newspaper reports that it comes at the time government is experiencing cash flow problems.
Read more...
Date: 17 October 2015
Time: 08:00 - 10:00
Venue: Windhoek Gymnasium
Price: N$ 50 (adults) - N$ 10 (children)
Distance: 5 KM
Details and online entry:
www.otbsport.com/walk-4-wishes or at Methealth Namibia Administrators' Offices, Maerua Mall.
Entries close: 15 October 2015
Refreshments will be available & kids can set-up stalls - N$ 500-00 each
Read more...
Run cancer out of town.
Saturday 31st October 2015
Doc Jubber Hockey fields Olympia
Registration: N$ 50 per runner
Click here to book your ticket and see further event information
News Flash - Entertainment News
This year's Rock and Roll Hall of Fame nominees include some familiar faces and one star who has just returned to the scene.
Janet Jackson, N.W.A, Nine Inch Nails, Chicago, the Smiths, and Cheap Trick are just a few of the acts vying to enter the Class of 2016. They are joined by Chic, Deep Purple, Chaka Khan, Yes, The J.B.'s, Los Lobos, Steve Miller, The Spinners and The Cars.
Read more...
"It's whatever," Bieber said
Justin Bieber and One Direction are both releasing new albums Nov. 13, and Bieber's already expressed his feelings about that on a Snapchat sent out to his fans in September: "That face you make when you come out with an album the same day as Justin Bieber," Bieber said in the Snapchat video before striking a frightened pose.
Read more...
A decade after "Switch," he says he is spending most days in the studio
The younger generation tends to forget that Oscar-nominated actor Will Smith was in fact first a celebrated musician, whose stint in the late '80s as the MC of hip-hop duo DJ Jazzy Jeff & the Fresh Prince earned him two Grammys and whose 2005 single "Switch" was a fixture of every middle-school dance playlist across the U.S.
Read more...
Week 41: How to save water in your home
Fast Fabulous Feasts - Updated every Wednesday
"A rich, hearty filling topped with gorgeous root-veg mash and zesty breadcrumbs for a super-crisp finish makes this dish really special "
Read more...
Radiowave's Monthly Newsletter
We know that many people want to do nothing other than watch rugby this month but have a look at our newsletter to see why you need to drag yourself away from the screen.
October 2015 Newsletter (click to download)