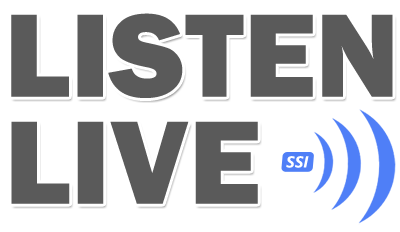 News Flash - Broadcast News
Wikileaks founder Julian Assange should be allowed to walk free and be compensated for his "deprivation of liberty", a UN legal panel has found.
Read more...
Islamist militant group al-Shabab has taken control of the port city Merca, residents say. Merca, some 70km south-west of Mogadishu, is now the biggest town under al-Shabab control.
Read more...
South Africa's Mines Minister Mosebenzi Zwane said he didn't 'unduly' favour a company controlled by friends of President Jacob Zuma in talks over the sale of Glencore's Optimum coal mine.
Read more...
Back by popular demand.
Did you miss the Radiowave Rockumentary on the 1st January 2016 ? We're re-airing the show on Sunday the 7th Feb from 7am.
Documenting rock and roll music , Radiowave takes you through the decades from the 1950's which saw the birth of rock n roll to today's rock 'n roll which is heavily influenced by the decards gone by. We'll share news reports , sound bites from musician interviews and our very own D.J's will be sharing their memories of the eras and not to forget the perfect music for each era.
News Flash - Entertainment News
Despite rumors of his casting
Leonardo DiCaprio once said he would "love to play" Vladimir Putin, but that doesn't mean it's actually happening anytime soon.
Contrary to reports in Russian media, The Revenant actor is not involved with an upcoming biopic about the Russian president from Knightsbridge Entertainment, The Wrap reports.
Read more...
Singer loves touring, craves jazz, but is happy to sleep in the same bed with her boyfriend
For Carly Rae Jepsen, career moves are all about trusting one's instincts. In 2012, when her brain freeze-inducing single "Call Me Maybe" slingshotted her to the top of the charts, the Canadian pop star rush-released her breakthrough sophomore album Kiss, heading on her international "Summer Kiss" tour the following year and wrapping in the fall.
Read more...
"What else do I need to do? I can't keep reinventing myself"
Cindy Crawford is officially saying goodbye to the modeling world.
The legendary supermodel, who will turn 50 on Feb. 20, told United Airlines' Rhapsody magazine that she plans to retire once she hits her fifth century.
"I'm sure I'll have my picture taken for 10 more years, but not as a model anymore," Crawford says in the magazine's February issue. "And that's okay. I've done it. I've worked with all these incredible photographers."
Read more...
Week 05: Beck Re-imagines David Bowie's 'Sound and Vision'
Fast Fabulous Feasts - Updated every Wednesday
Serves 2 | Prep Time: 15 Mins | Cook Time: 5 Mins
Read more...
Radiowave's Monthly Newsletter
This month's newsletters gives you a rare inside look into what happened at Radiowave in January and not just what happened on the outside of the building. We also have quote from our very own Deon van Rensburg that is sure to make you chuckle.
February 2016 Newsletter (click to download)