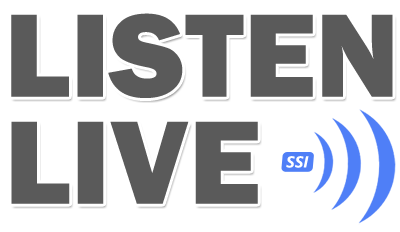 Eye bike came to life when a small group of individual members formed an organization to create awareness about road safety and educate the public about respect for other road users and pedestrians, as well as pledge to bikers on the subject of save driving, speed limits and protective gear.
For more information, click here
News Flash - Broadcast News
Clearly unaware that the majority in Scotland voted to remain a part of the EU, Donald Trump hailed Britain's vote to leave the EU as "fantastic" shortly after arriving in Scotland on Friday for his first international trip since becoming the presumptive Republican presidential nominee.
Read more...
Meanwhile Zimbabweans have been reacting on Twitter to British Prime Minister David Cameron's resignation following the #Brexit victory - and some of them are asking why President Robert Mugabe never stood down after his election defeats.
Read more...
President Jacob Zuma could act responsibly like British Prime Minister David Cameron and resign, but South Africa lacked a tradition of accountability, according to analyst Daniel Silke.
Read more...
Launched in June 2015, the Blind Dinner Experience aims to raise funds through ticket sales, create awareness and challenge the stereotype that a visually impaired person is not employable by training 10 visually impaired persons to be waitrons at a series of unique dinners from 27 June 2016 till 02 July 2016.
Read more...
Standard Competition Rules:
Please be informed that Competition-specific rules will be available on each respective competition page.
Read more...
News Flash - Entertainment News
For one, it's not actually her debut single…​
Okay, it's time for us to make you feel old again. This week marks 17 years since Christina Aguilera released her breakout hit 'Genie In A Bottle'.
The then-18-year-old newcomer caused ripples in the pop world back in 1999 for her single's raunchy innuendo, with lyrics that are more wink wink, nudge nudge than a retelling of Aladdin.
Read more...
All your favorite major label musicians—Taylor, Gaga, Katy, Jennifer Hudson, Yoko Ono, Amy Grant and Kacey Musgraves, among many more—have joined the music industry's titans in asking for reform of the Digital Millennium Copyright Act (DMCA).
Read more...
It's the first time he's topped the charts in 29 years.
As promised, Rick Astley never gave us up, let us down or deserted us.
The 50-year-old British pop singer is now flying high after scoring a number one album in the U.K. — his first chart-topping record in nearly three decades.
Read more...
Week 24: Shishani & Namibian Tales
Radiowave's Monthly Newsletter
June has arrived and with it the cold, but don't worry, Radiowave has a very full month lined up to keep you busy and warm.
June 2016 Newsletter (click to download)