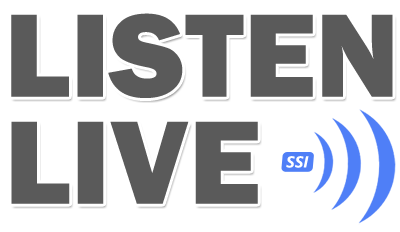 Heavy rains in parts of Northeastern India have triggered landslides and flash floods, and have killed at least 7 people.
Read more...
South Africa's Minister in the Presidency Jeff Radebe says the death toll from the collapse of a church guesthouse in Lagos has reached 115. Speaking at the Swartkops Air Force Base where a plane landed with 25 survivors of the tragedy this morning, Radebe said one injured South African decided to return to the Nigerian synagogue.
Read more...
Rally for Democracy and Progress Member of Parliament Heiko Lucks has emerged as the top performer at the opposition party's electoral college.
Read more...
Read more...
Save the Rhino Trust Namibia will be joining others all around the world to raise awareness and voices against rhino poaching and the illegal trade in rhino horn. Now you would be asking yourself, how can I be part of this awareness campaign? Wherever you are… YOU CAN MAKE A DIFFERENCE
Read more...
Join is for the Walk 4 Wishes fun day to raise money for Immanuel (18 years), Wendy (7 months) and Admire (3 years) for their surgical and future costs. Bring along your children, dogs (on a leash)and friends to SKW on the 27th of September 2014 at 7h30 (late registration: 6h30).
Let's make a wish come true.
Read more...
News Flash - Entertainment News
Actors Eva Mendes and Ryan Gosling have become parents for the first time, but kept the birth secret for almost a week.
The couple gave birth to the baby girl on Friday September 12, according to US media.
The couple had also kept the news of Mendes's pregnancy to themselves for a long time, with the first reports emerging in July when she was already seven months pregnant.
Mendes, 40, has not been seen on the red carpet since February and had brushed off pregnancy rumours earlier this year.
At the time she said: "It's so ridiculous.
"It all started because I didn't want to go through the scanners at the airport. You know those X-ray scanners which are really creepy? They basically see you naked, right?
"And, not only that, but there's a radiation aspect to it so I always opt out."
Read more...
Kanye West refused to continue his show on Friday night in Sydney, Australia until the entire audience was standing and dancing in physical Yeezus worship. Unfortunately for Kanye's self-esteem, one of the audience members had a prosthetic leg and another used a wheelchair.
Read more...
After playing at Apple's launch event on Tuesday the band reveals it is giving its new LP away to iTunes users.
Irish rockers U2 have pulled off one of the largest surprise album releases in history after making the announcement at Apple's unveiling event in California.
Following a performance in Cupertino, the band revealed that the 11 songs on Songs Of Innocence are now available for free on Apple's iTunes online store for half a billion users.
Read more...
Week 39: Spring Day cooking with Radiowave 96.7fm
Food Lover's Blog - Updated every Wednesday
Ingredients
500 g Penne Pasta
X 4 Chicken Fillet
X1 720ml Campagna Puttanesca Sauce
40g of Fallini Parmasan (yummy 3 cheeses in one) Read more...
Radiowave's Monthly Newsletter
Whether you are a 'Summer Time' person or a 'Winter Time' person makes no difference to us, all that matters is that you are a Radiowave Person and that you don't miss out on any of the things we're getting up to, here's our monthly newsletter with all the details.​
September 2014 Newsletter (click to download)
Charity of the month - 2014
The Namibia African Wild Dog Project (NAWDP) was started in 2012 and is unique in that it brings together 3 major Organisations in the areas of conservation and research with project partners; Africat, Na'ankuse and Namibia Nature Foundation. It aims to secure viable and ecologically functional African wild dog populations within all major habitats of their historic range as valuable components of development in Namibia. At present the African Wild Dog is one of the continent's most endangered predators. Namibia's free-ranging population is estimated at worryingly low levels of between 300 to 600 animals, most of which occur outside protected areas.​
Read more...