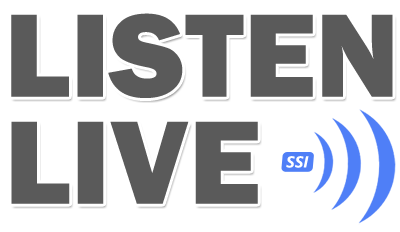 A couple accused of kidnapping and sexually abusing two Amish sisters in upstate New York planned to turn them into slaves. Sky News reports, the 39 year old man and his 25 year old female partner have been arrested and charged with two counts of first-degree kidnapping.
Read more...
South Africa's Government is gravely concerned about yesterday's disruptions in Parliament which it describes as tantamount to bringing the high institution into disrepute.
Read more...
The Deputy Prime Minister's Office and Ministry of Information and Communication Technology (ICT) will launch an awareness campaign and celebrate the Smart Partnership Movement in the capital next week.
Read more...
Can you hangle more than your vehicle?
21 - 23 August 2014
Windhoek Gymnasium School grounds
For more info please conttact us 061 -262 101
The competition, which will be the second of its kind for Scania Namibia is intended to gather a number od drivers from selected companies to compete for the title "Scania Driver of the year".
The selected drivers will compete in two stages (theoretical and practical), with focus on safe and economic driving as well as maneuvering skills, resulting in the top five drivers being qualified for the final.
Entertainment for the whole family!
Read more...
Your favourite artists, up close and personal, brought to you by MTC.
Imagine impromptu performances by the best artists in Namibia and beyond, in several public spaces, taking people completely by surprise.
Read more...
News Flash - Entertainment News
NEW YORK (AP) — Moviegoers continued to shell out for "Teenage Mutant Ninja Turtles," while Sylvester Stallone's action ensemble "The Expendables 3" was easily out-gunned in its weekend debut.
Paramount Pictures' rebooted reptiles took in $28.4 million in the film's second weekend, according to studio estimates Sunday. That far surpassed the limp $16.2 million earned by Stallone's gang of aged but buff warriors.
Read more...
Nicole Richie filled in for Ellen K.'s as Ryan's co-host on Monday morning and not only was she so much fun and a total joy to have in the studio, but she also dropped some knowledge on us all while she was here. The 32-year-old mother of two introduced Ryan to the phrase "Bye Felicia," which first originated in the 1995 film, Friday, but recently became popular as a dismissal to irrelevant nobodies.
Read more...
What does music mean to you?
Music is a gift, it is a universal emotional language that allows us to feel, it brings us closer to ourselves and others in that it creates an avenue for empathy and understanding. It can often communicate something that cannot be put into words, a resonance of the spirit and a recognition that another feels what you feel and understands.
Read more...
Week 34: Kids interview Bands - Queens of the Stone Age
Food Lover's Blog - Updated every Wednesday
Every person on the planet should know how to make a roast chicken. It's simple enough for anyone, and it's fancy enough to serve to guests.
This recipe is dead easy and absolutely delicious. Serve it with a broccoli salad or potato & spinach.
Note: You can add a tbsp of orange juice instead of oil to the basting.
Serves 4-6
Read more...
Radiowave's Monthly Newsletter
The days are getting longer, the temperature is rising, the time for winter hibernation is coming to an end. Celebrate the imminent return of Spring with us by joining us at all of the events we'll be at this month, here is this month's newsletter to make sure you know where to be.
August 2014 Newsletter (click to download)
Charity of the month - 2014
DID YOU KNOW? Windhoek is the only place in the WORLD that doesn't have a homeless shelter? AND the Government only provides them with N$8.00 a day to survive!
Read more...