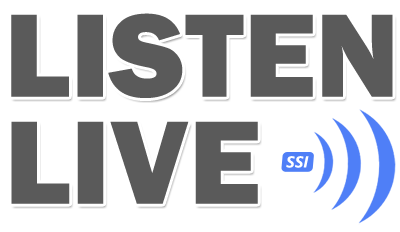 Eye bike came to life when a small group of individual members formed an organization to create awareness about road safety and educate the public about respect for other road users and pedestrians, as well as pledge to bikers on the subject of save driving, speed limits and protective gear.
For more information, click here
News Flash - Broadcast News
A sizzling heat wave has claimed more than 300 lives in India this month, and officials have forbidden daytime cooking in some areas to prevent fires that have killed nearly 80 others.
Read more...
Britain must end its role as a "safe haven" for white-collar criminals who steal Nigeria's wealth and resources for personal gain, almost 100 Nigerian civil society groups have told David Cameron.
Read more...
The ANC was on the back foot and should "cut its losses" with President Jacob Zuma, said political analyst Ralph Mathekga.
Read more...
Okonjima Mother's Day Competition on the Hard Drive
This prize includes one night at Okonjima - Home of the Africat Foundation:
It's a double room, dinner, lunch, brunch and two activities.
The Dad's need to enter to try and win this for their wives or girlfriends who are amazing mothers.
Read more...
SHOW ME THE MOMMY and WIN a N$500 voucher from Chelsea Décor!!!!!!
Whether you're the mommy showing off your kid or a kid bragging with your mommy.
Send your entry, with full contact details to This email address is being protected from spambots. You need JavaScript enabled to view it.
Entries close at 5pm on Thursday, 5 May.
Winner will be announced on the Coffee Break on Friday, 6 May.
Do you sometimes think you are Indiana Jane, Dora the Explorer or an adventure Mom? If so, then this is your chance to win your share of prizes to the value of N$50 000 this Mother's Day.
All you need to do is go to the Radiowave website, click on the Pupkewitz Megabuild image (above), register and upload your picture and description of your best adventure!
You can be one of 6 mom's chosen to take part in the Pupkewitz Megabuild Adventure Moms competition on 7 May.
Enter now to take part in this adventure filled day at Pupkewitz Megabuild – where the adventure starts!
Entries close on the 5th of May.
Standard Competition Rules:
Please be informed that Competition-specific rules will be available on each respective competition page.
Read more...
News Flash - Entertainment News
Will The Stig return? When does it launch? Will they keep the same format?
After months of speculation, ex-Top Gear hosts Jeremy Clarkson, Richard Hammond and James May finally are working on a brand new show.
Fans longing to see the three middle-aged men mess about in cars will have to wait until later this year, but until then, here's a round-up of everything you need to know so far.
Start date: Where and when is it on?
The new show will be made exclusive to customers of Amazon Prime, an online streaming service similar to Netflix.
Read more...
'Hard Lovin' Woman' star on fighting actor-turned-musician stereotype, assembling "monster rhythm section"
"I always liken myself to the bearded lady," says Juliette Lewis. "Because I'm an actress turned musician, a woman doing male-dominated rock & roll. ... I'm the oddity at the freak show, you know?"
Lewis is speaking with Rolling Stone from New York City where, in a few hours, she'll be attending the Tribeca Film Festival premiere of a new documentary on her musical life, Hard Lovin' Woman.
Read more...
Singer Kid Rock discovered the body of his assistant on the rock star's Nashville area property Monday following an apparent ATV accident, police said.
Michael Sacha, 30, is believed to have died after ferrying guests from a cookout on Rock's sprawling Whites Creek estate to an Uber at the property's driveway around midnight Monday, Metro police said in a news release late Monday evening. Sacha apparently lost control of the vehicle and crashed on his way back to the residence, police said.
Read more...
Week 18 - Radiowave News: NamTrack
Fast Fabulous Feasts - Updated every Wednesday
Who needs an easy and delicious dinner idea? Well, today is your lucky day! Schnitzel is one of those dishes that for some reason always seemed intimidating to me… until I made it. Now, it is a staple at our house! This easy chicken schnitzel recipe totally fills my comfort food craving every time! In the summer months I pair it with fresh veggies or cut it into strips on a salad, and in the winter it's great with corn and mashed potatoes! Either way, it's a winner!
Read more...
Radiowave's Monthly Newsletter
Radiowave received two awards in March which we are proud to share. If you missed out on the time change information you can find that in our newsletter as well.
April 2016 Newsletter (click to download)