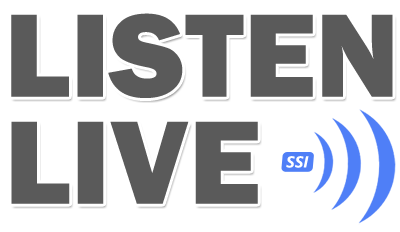 People moved by the killing of Zimbabwe's beloved lion Cecil have donated more than half a million pounds in his memory towards lion conservation. The Wildlife Conservation Research Unit at Britain's prestigious Oxford University, which had tracked Cecil since 2008, said more than 550-thousand pounds had been received in donations over the past week.
Read more...
In South Africa, the Democratic Alliance wants to impeach President Jacob Zuma. The official opposition says the Executive under Zuma's leadership directly contravened the supremacy of the Constitution and respect for the Rule of Law when they facilitated the escape of Sudanese President Omar Al Bashir from South Africa in June.
From London it is reported that two police forces are now investigating claims of child sex abuse against former British Prime Minister Edward Heath, a decade after his death. Jersey Police have confirmed that Heath is a subject in an investigation into abuse allegations on the island after claims were made that he would take children from care homes for a ride in his yacht.
Read more...
FNB Restaurant Week Namibia
runs from 28th August until 11th September. 35 Restaurants from Windhoek, Swakopmund and Walvis Bay are registered in this exclusive event! The event highlights the customer service industry and awards those establishments where it is due. Restaurants compete against each other in three different categories -
Cafe/Bistro
,
Restaurant
and
Fine Dining
.
Be sure to eat out, download the mobile application and vote! Daily prizes to be won!
Thanks to FNB, Radiowave, Seapride Foods, KWV, Hansa Draught and Nederberg.
The !Ikhoba project is hosting their annual Christmas In July exhibition from the 22nd of July up until the 31st of August at the Namibia Craft Center.
News Flash - Entertainment News
Gwen Stefani has filed for divorce from Gavin Rossdale.
The couple have been married for almost 13 years and have three sons together: Kingston, nine, Zuma, who turns seven later this month, and 17-month-old Apollo.
They said in a joint statement: 'While the two of us have come to the mutual decision that we will no longer be partners in marriage, we remain partners in parenthood and are committed to jointly raising our three sons in a happy and healthy environment.'
Read more...
'Drag Me Down' is the band's first new song since Malik, 22, went solo
One Direction's new single, "Drag Me Down," has a lot of fans – including former member Zayn Malik.
"Proud of my boys the new single is sick," Malik Tweeted Saturday, just a few days after the song dropped. "Big love. :) x"
The song is the band's first new song since Malik, 22, went solo, and things haven't always been so smiley between the boys.
Read more...
The original trio behind popular U.K. TV show Top Gear will be back sooner rather than later as they signed a deal with Amazon. Amazon Prime members in the U.K. will be able to stream the new car show starting in 2016. Prime members in the U.S., Japan, Austria and Germany should get the new show as well as the company talks about a "global TV deal."
Read more...
Week 32: SuzelleDIY - How to Declutter your Life
Food Lover's Blog - Updated every Wednesday
Here is a quick dinner or lunch pasta option that you can have on the table in approximately 10 minutes. That's right just ten minutes and you can be enjoying Tortellini with Pesto Sauce. We adore all types of pestos but the traditional basil pesto is my favorite. I grow an obsessive amount of basil each year so I can make fresh pesto.
Read more...
Radiowave's Monthly Newsletter
It may look like there is not too much going on but if you know Radiowave you KNOW we're busy cooking up loads of fun and excitement for you, check out our monthly newsletter to make sure you're always in the loop.