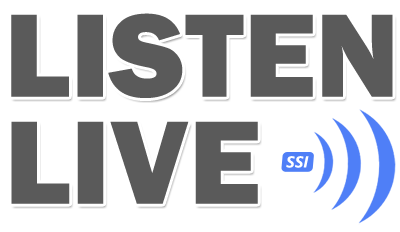 News Flash - Broadcast News
Less than a week after news that embattled Chief Operating Officer Hlaudi Motsoneng had been awarded an R11.4 million bonus, the SABC has posted a net loss of R411m.
Read more...
The Namibian Sun reports that although tourism is one of the most resilient industries in the country at the moment, it does not mean that the sector does not face many diverse challenges.
Read more...
South Africa's proposal to transfer the Cape Mountain Zebra from Appendix I to Appendix II has been adopted at the 17th Conference of Parties to the Convention on International Trade in Endangered Species of Wild Fauna and Flora currently underway in Johannesburg.
Read more...
Pupkewitz Megabuild is celebrating their 70th birthday with amazing prizes to give away! Celebrate with Pupkewitz Megabuild and stand a chance to win your share of N$ 250 000 in vouchers!
Have you entered yet?
Spend N$500 or more on any promotional products at any Pupkewitz Megabuild and stand a chance to win one of six Megabuild Gift vouchers!
See in store for details.
Visit Pupkewitz Megabuild Online for Terms and Conditions.
Standard Competition Rules:
Please be informed that Competition-specific rules will be available on each respective competition page.
Read more...
News Flash - Entertainment News
Drake is certainly enjoying the view.
The singer's album, Views, is the first album to reach one billion streams on Apple music.
Apple's CEO, Tim Cook, presented the rapper with an honorary plaque during his Saturday night concert in San Jose, California, to mark the incredible feat.
Read more...
Monty Python star Terry Jones has been diagnosed with a severe variant of dementia.
The 74-year-old is suffering from primary progressive aphasia, which affects his ability to communicate.
As a result, Jones "is no longer able to give interviews", his spokesman said.
The news was confirmed as Bafta Cymru announced the Welsh-born comedian is to be honoured with an outstanding contribution award.
Read more...
​And she will be loved.
Congratulations are in store for Maroon 5 frontman Adam Levine and his supermodel wife Behati Prinsloo.
Victoria's Secret model Prinsloo has just given birth to the couple's first child - a healthy and happy baby girl named Dusty Rose Levine (via E! News).
Read more...
Ariana Grande: Jason's Song (Gave It Away)
Radiowave's Monthly Newsletter
Winter is done and Spring is on the way which means it's all excitement and fun right through until December. We have kept you in the loop for all events on our social calendar for the month of September plus let you know what we were up to in August.
September 2016 Newsletter (click to download)