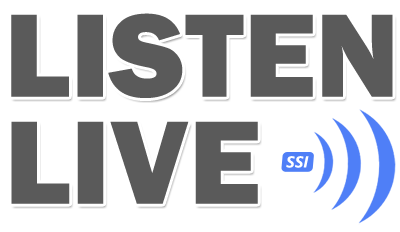 Eye bike came to life when a small group of individual members formed an organization to create awareness about road safety and educate the public about respect for other road users and pedestrians, as well as pledge to bikers on the subject of save driving, speed limits and protective gear.
For more information, click here
News Flash - Broadcast News
The United Nations raised alarm as a series of racist incidents against minorities and foreigners were reported in the United Kingdom following the country's decision to leave the European Union.
Read more...
Radovan Krejcir was supposed to launch an urgent application regarding his prison conditions on Tuesday, but according to his attorney, Correctional Services officials refused to bring him to the court.
Read more...
Much of South Africa has been hit very hard by winter. News24 reports that areas including Port Elizabeth experienced its coldest morning of the year earlier when thermometers dropped to 1.9°C.
Read more...
Launched in June 2015, the Blind Dinner Experience aims to raise funds through ticket sales, create awareness and challenge the stereotype that a visually impaired person is not employable by training 10 visually impaired persons to be waitrons at a series of unique dinners from 27 June 2016 till 02 July 2016.
Read more...
Standard Competition Rules:
Please be informed that Competition-specific rules will be available on each respective competition page.
Read more...
News Flash - Entertainment News
Matt LeBlanc is allegedly planning to quit Top Gear if his co-host Chris Evans is not removed from the team first, sources have claimed.
The American presenter, 48, is said to be concerned about Evans's rudeness towards other members of the team, with some suggesting he also is frustrating to film with.
Read more...
Beyoncé, Drake, Taraji P. Henson, and more took home awards on Sunday night
Drake nabbed nine BET Award nominations — more than any other artist this year — but that doesn't mean he's going to take home all of them: The rapper is up against fellow musicians like Rihanna and Beyoncé, who are both nominated in four categories.
Read more...
Led Zeppelin has beaten a lawsuit claiming that the iconic guitar riff in "Stairway to Heaven" was copied from Spirit's 1968 instrumental "Taurus."
On Thursday, after a week's worth of testimony and arguments, the jury came back with its verdict in a case that's been decades in the making. At trial, Led Zeppelin members Jimmy Page and Robert Plant testified as well as Michael Skidmore, the Trustee of Spirit songwriter Randy Wolfe's estate, who demanded in his lawsuit a rewriting of rock 'n' roll history.
Read more...
Week 25: Selena Gomez Carpool Karaoke
Radiowave's Monthly Newsletter
June has arrived and with it the cold, but don't worry, Radiowave has a very full month lined up to keep you busy and warm.
June 2016 Newsletter (click to download)