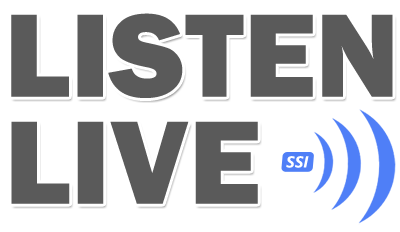 News Flash - Broadcast News
Larry the Lobster gained fame after it was spared from a boiling pot in Florida, but Maine officials say the crustacean didn't make it to retirement.
Read more...
Recent attacks in Germany involving asylum-seekers would not change its willingness to take in refugees, Chancellor Angela Merkel has said.
Read more...
All South Africans have a constitutional right to privacy and suspected drug traffickers are not exempt.
Read more...
The Cancer Association of Namibia on Wednesday launched the 1st Annual National Cancer Walk of Namibia, titled "Radiowave & CAN Walk for Life"
The national event will take place on Saturday, 3 September 2016 in various towns across Namibia including Windhoek, Rehoboth, Swakopmund, Lüderitz and Walvisbay.
Read more...
If coffee is your thing and a must-have to start your day, here's your chance to win Melitta Coffee delivered to your entire office, and be entered into the final draw for the main prize, a Coffee Machine, which will be announced on the 28th of July.
Read more...
Standard Competition Rules:
Please be informed that Competition-specific rules will be available on each respective competition page.
Read more...
News Flash - Entertainment News
'Icon: The Life and Legacy of B.B. King' to feature live performances, stories honoring the late blues icon.
Slash, Derek Trucks, Susan Tedeschi and Jimmie Vaughan will top the Grammy Foundation's live tribute to B.B. King, set to take place September 1st at the Wallis Annenberg Center for the Performing Arts in Beverly Hills.
Read more...
Label collaborates on "space-proof" turntable Icarus Craft to spin Carl Sagan's "A Glorious Dawn".
To celebrate the seventh anniversary of Third Man Records and the label's 3 millionth record pressed, Jack White has planned an event where the Third Man team will attempt to play the first phonographic record in space, the label announced Monday.
Read more...
Marvel has made it official: Academy Award-winning actress Brie Larson will play Captain Marvel in the studio's first female-led film.
Marvel made the announcement Saturday night during a panel at San Diego Comic-Con. Shortly after, Larson herself tweeted, "Call me Captain Marvel."
Read more...
Week 28: First Lady Michelle Obama Carpool Karaoke
Radiowave's Monthly Newsletter
Radiowave turns 18 in July and in true Radiowave style we're hosting competitions and a party fit for any 18 year old! Read on to find out who we are celebrating with and how you can be part of this grand event!
July 2016 Newsletter (click to download)