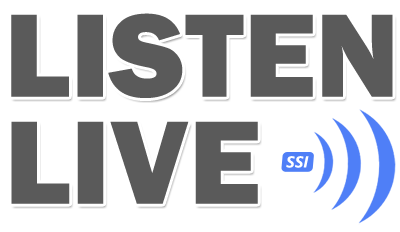 News Flash - Broadcast News
German Chancellor Angela Merkel is meeting Prime Minister Ahmet Davutoglu and other Turkish officials for talks on reducing the influx of migrants to Europe.
Read more...
Rowdy Kenyan youths jeered at President Uhuru Kenyatta when he stopped over in the Kisumu Country - one of the opposition's strongholds - to deliver a speech over the weekend.
Read more...
A day before two court cases which could define her legacy start' Corruption Watch launched a campaign to ensure that Thuli Madonsela's replacement as South Africa's public protector upholds the office as a "cornerstone of South Africa's democracy".
Read more...
News Flash - Entertainment News
The Hollywood Vampires will also debut a new single of their own
The Hollywood Vampires — the supergroup made up of Johnny Depp, Alice Cooper, and Joe Perry, among others — will pay tribute to the late Lemmy Kilmister at the Grammy Awards, Cooper revealed toRolling Stone Thursday. The Recording Academy confirmed the tribute to EW.
Read more...
Despite rumors of his casting
Leonardo DiCaprio once said he would "love to play" Vladimir Putin, but that doesn't mean it's actually happening anytime soon.
Contrary to reports in Russian media, The Revenant actor is not involved with an upcoming biopic about the Russian president from Knightsbridge Entertainment, The Wrap reports.
Read more...
Singer loves touring, craves jazz, but is happy to sleep in the same bed with her boyfriend
For Carly Rae Jepsen, career moves are all about trusting one's instincts. In 2012, when her brain freeze-inducing single "Call Me Maybe" slingshotted her to the top of the charts, the Canadian pop star rush-released her breakthrough sophomore album Kiss, heading on her international "Summer Kiss" tour the following year and wrapping in the fall.
Read more...
Week 06: Anne Explores Wonderful Indonesia - Komodo National Park & Pink Beach
Fast Fabulous Feasts - Updated every Wednesday
Serves 2 | Prep Time: 15 Mins | Cook Time: 5 Mins
Read more...
Radiowave's Monthly Newsletter
This month's newsletters gives you a rare inside look into what happened at Radiowave in January and not just what happened on the outside of the building. We also have quote from our very own Deon van Rensburg that is sure to make you chuckle.
February 2016 Newsletter (click to download)