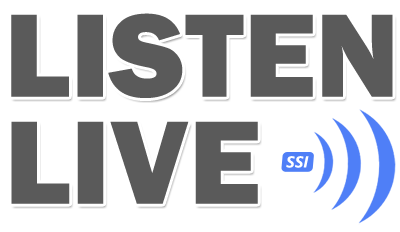 The Hunters United Against Poaching, HUAP Trust, herewith cordially invites you to the official opening of our Anti-Poaching Fundraising Auction and Gala kicking off with the sculpting of a life sized rhino at the Franco Namibian Cultural Centre on Monday, 24 July, at 11h00. The Honourable Pohamba Shifeta, Minister of Environment and Tourism, will address the public with opening remarks, followed by live entertainment of Namibian legend Elemotho.
Read more...
The Run
Farm Windhoek Fitness presents the second Moonlight Fun Run of 2017.
Run/walk 8km or 5km, and experience the trails as the almost-full moon rises over Windhoek.
The Run will start and finish at Farm Windhoek Fitness (at IJG Trails in Otjivero St, Kleine Kuppe).
Arrive at least 30 minutes before the starting time.
Read more...
Jarret and Deon are going to have a blast again at the annual Daimler Ecke Big Birthday Bash! There will be loads of treat for shoppers - specials, free gifts, lucky draws, food and drinks!
Follow or Like Desert Jewel Casino Windhoek on Social Media!
Whatsapp your name, surname & #casino to +264 81 885 6452 and stand a chance to WIN Prizes valued at N$65 000!
Our Social Media handles are:
Facebook: DesertJewelCasino
Twitter: @Desert_Casino
#FridaySocialDay
Radiowave will also be broadcasting live from the casino, every Friday for the month of July.
Read more...
Read more...
News Flash - Entertainment News
Linkin Park frontman Chester Bennington has committed suicide at age 41. TMZ first reported that Bennington hanged himself at his Palos Verdes residence on Thursday, July 20, after which the L.A. County coroner confirmed to Associated Press that Bennington had died. Linkin Park bandmate Mike Shinoda tweeted "shocked and heartbroken, but it's true. An official statement will come out as soon as we have one."
Read more...
The duo had a worldwide hit with "Islands in the Stream" in 1983.
LOS ANGELES (Reuters) - Country music star Kenny Rogers is planning to take a final bow with Dolly Parton in a Nashville concert celebrating his 60-year career.
Rogers, 78, who is on the final stage of his world farewell tour, said on Tuesday he will be joined by Little Big Town, Alison Krauss, the Flaming Lips and other guests for the Oct. 25 celebration.
Read more...
A new study has confirmed what we have long suspected for quite some time. Rock music is no longer the most popular genre in America, something that has been in existence for as long as we can remember.
The study, published by Forbes, indicates that hip hop and r&b are responsible for a whopping 25.1% of all music listeners in America. Rock music is now second place, sitting with a 23% share of music listeners in the US.
Read more...
Week 31: Alice Phoebe Lou - Nostalgia