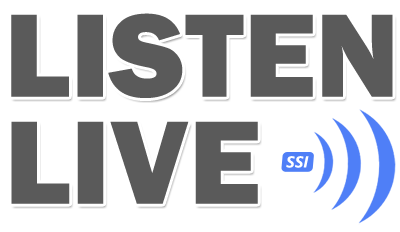 Okonjima Mother's Day Competition on the Hard Drive
This prize includes one night at Okonjima - Home of the Africat Foundation:
It's a double room, dinner, lunch, brunch and two activities.
The Dad's need to enter to try and win this for their wives or girlfriends who are amazing mothers.
Read more...
SHOW ME THE MOMMY and WIN a N$500 voucher from Chelsea Décor!!!!!!
Whether you're the mommy showing off your kid or a kid bragging with your mommy.
Send your entry, with full contact details to This email address is being protected from spambots. You need JavaScript enabled to view it.
Entries close at 5pm on Thursday, 5 May.
Winner will be announced on the Coffee Break on Friday, 6 May.
Do you sometimes think you are Indiana Jane, Dora the Explorer or an adventure Mom? If so, then this is your chance to win your share of prizes to the value of N$50 000 this Mother's Day.
All you need to do is go to the Radiowave website, click on the Pupkewitz Megabuild image (above), register and upload your picture and description of your best adventure!
You can be one of 6 mom's chosen to take part in the Pupkewitz Megabuild Adventure Moms competition on 7 May.
Enter now to take part in this adventure filled day at Pupkewitz Megabuild – where the adventure starts!
Entries close on the 5th of May.
Standard Competition Rules:
Please be informed that Competition-specific rules will be available on each respective competition page.
Read more...
News Flash - Entertainment News
Tomb raider fans: Meet the newest Lara Croft.
Oscar winning actress Alicia Vikander is up next to portray the explorer made famous both in game and on the big screen in the upcoming Tomb Raider franchise reboot, according to Variety. While Force Awakens actress Daisy Ridley was rumored to play the part, Variety said Vikander was "always in the driver's seat" to play Lara.
Read more...
Calvin Harris and Rihanna are working together again.
Harris released a snippet from the upcoming collaboration, "This Is What You Came For," on Twitter and announced that the track will be released on Friday.
It turns out that Harris' girlfriend, Taylor Swift, dropped a hint earlier when she wore a jacket with the single's logo -- very sneaky.
Harris and Rihanna last collaborate in 2011 with smash hits "We Found Love" and "Where Have You Been."
Read more...
Will The Stig return? When does it launch? Will they keep the same format?
After months of speculation, ex-Top Gear hosts Jeremy Clarkson, Richard Hammond and James May finally are working on a brand new show.
Fans longing to see the three middle-aged men mess about in cars will have to wait until later this year, but until then, here's a round-up of everything you need to know so far.
Start date: Where and when is it on?
The new show will be made exclusive to customers of Amazon Prime, an online streaming service similar to Netflix.
Read more...
Week 18 - Radiowave News: NamTrack
Fast Fabulous Feasts - Updated every Wednesday
Who needs an easy and delicious dinner idea? Well, today is your lucky day! Schnitzel is one of those dishes that for some reason always seemed intimidating to me… until I made it. Now, it is a staple at our house! This easy chicken schnitzel recipe totally fills my comfort food craving every time! In the summer months I pair it with fresh veggies or cut it into strips on a salad, and in the winter it's great with corn and mashed potatoes! Either way, it's a winner!
Read more...
Radiowave's Monthly Newsletter
May is the month for Mom's and whether you have one, are one, or know one there are plenty of reasons for you to read this month's newsletter to make sure you don't miss out on anything.
May 2016 Newsletter (click to download)