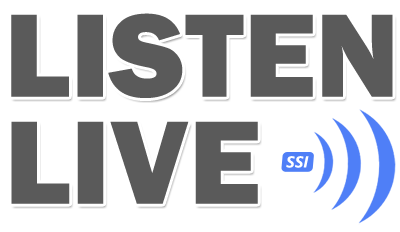 Please contact us at the following:
Address: #28 and 30 Simpson Street, Windhoek West, Namibia
Tel: (061) 242350
Fax: (061) 242322
Contact Form: Click here
Website: Radiowave
Twitter: click here
Facebook: Radiowave
The
100 Greatest Christmas Hits of All Time
with
Wink Martindale
is a richly produced 10-hour radio countdown of the 100 best-loved Christmas songs, with insightful stories about each song, interviews with the artists and holiday greetings from the stars.
French and African Union troops have been reinforced in the Central African Republic while the killing of civilians continues. Observers warn that the efforts made so far will not be enough to stabilise the country, which could be heading for genocide. The French army has begun disarming militias in the capital. But there was also a major setback when two French paratroopers were killed in Bangui this week.
The South African government has said today it would not release photographs of Nelson Mandela lying in state and further urged people to shun an alleged image of the former president posted on the internet.
Read more...
The repo rate will remain unchanged at 5.5 % the Governor of the Bank of Namibia announced today. The repo rate is the rate at which private banks borrow money from the central bank and according to the Namibia Press Agency, the repo rate has remained unchanged since August last year.
Read more...
BIG SHOT BIRTHDAYS _ Game-show host Bob Barker is 90; Bill Nighy (a couple of Pirates of the Caribbean films, Shaun of the Dead) is 64; Jennifer Connelly (Oscar for A Beautiful Mind) is 43

NEWS ATTACK! _ French police arrested a man who was so upset that a McDonald's near Paris had given him cold french fries that he went berserk, and began attacking the building with an ax. [I know what you're thinking -- the guy's a nut. But have you ever tried eating cold french fries?]

FRENCH CAFÉ STARTS CHARGING EXTRA TO RUDE CUSTOMERS _ A small French café has taken the old adage that manners don't cost you anything to its logical extreme -- by charging extra to rude customers. At La Petite Syrah in Nice, if you ask for coffee it will set you back $7. If you also include the magic word please you'll get the same drink for a couple of bucks less -- even less if you begin the order with a friendly "hello". The café manager said his staff had grown increasingly fed up with the bad manners of people in a rush.
Read more...
News Flash - Entertainment News
The nominees in several of the top categories for the 56th Annual Grammy Awards were announced Friday night in a CBS special. The Grammys ceremony will be held January 26, 2014, in Los Angeles.
Overall, Jay Z tops this year's nominations with nine. Rappers Kendrick Lamar and Macklemore & Ryan Lewis, as well as Justin Timberlake and Pharrell Williams, each have seven nominations. Rapper Drake has five.
Here are the nominees announced during the telecast:
Album of the Year
The Blessed Unrest, Sara Bareilles
Random Access Memories, Daft Punk
good kid, m.A.A.d city, Kendrick Lamar
The Heist, Macklemore and Ryan Lewis
Red, Taylor Swift
Read more...
Following the sad news of the passing of Nelson Mandela, this weekend the world of rugby will unite in paying tribute to the former South African President in the stadium that bears his name.

South Africa and 15 other international teams are set to compete in the Cell C Nelson Mandela Bay South Africa Sevens, round three of the HSBC Sevens World Series, at the Nelson Mandela Bay Stadium in Port Elizabeth on 7-8 December.

A moment's silence will be observed before South Africa's first match in the tournament, against Canada at 13:12 local SA time.

Later in the day, at 17:02 local time, all 16 teams will join together on the pitch, wearing black armbands, for the playing of the South African national anthem, followed by a minute's silence.
Read more...
Lady Gaga was forced to cancel her Born this Way Ball earlier this year due to hip surgery, and now she's raring to get back on the road. The singer has just announced the dates for her new tour, artRave: The ARTPOP Ball, which kicks off May 4 in Fort Lauderdale, Florida.
Many of the cities Gaga plans to visit are those she didn't get to play as a result of the previous tour cancellation, while others have never hosted a concert by her before. Tickets go on sale December 9, but members of Gaga's social media network, LittleMonsters.com, will have early access.
Gaga will warm up for the tour by doing seven sold-out shows at New York City's famed Roseland Ballroom from March 28 through April 7. They will be the last shows at that venue before it closes its doors forever, and those concerts have set the record for the most consecutive shows by any artist at Roseland.
Read more...
Playing commercial radiostations in shops
Radiowave have received numerous calls from listeners and clients in Windhoek and at the coast requesting more information on the license a business must have in order to broadcast a radio station in their offices. NASCAM (Namibian society of composers and authors of music) are the body that issue these licenses.
Radiowave have contacted CRAN (Communications regulatory authority of Namibia) to look into the matter.
Please find the correspondence from CRAN here.
Please contact NASCAM in Windhoek on (061) 229116 for further information.
Food Lover's Blog - Updated every Wednesday
Radiowave's Monthly Newsletter
Another year (almost) done and dusted, check out our monthly newsletter to find out where we'll be celebrating the holidays this December.
December 2013 Newsletter (click to download)
Myself (Jarret) and Wilet decided to get involved with this specific Charity because we feel that it doesn't get much exposure.
Very often parents who have children with Down Syndrome have no recourse or place to go where they can get much needed help. Enter DSAN who we are here to support.
We hope that what we have included below will be of interest to those affected by the effects of Down Syndrome in ANY way.
Contact details and website information you will find below and we hope you will through this, support this very worthy cause in Namibia.
Read more...