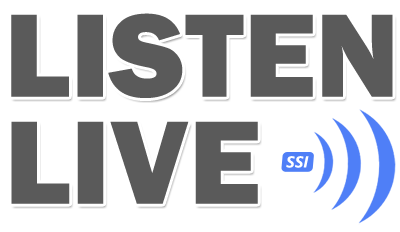 News Flash - Broadcast News
The Otjozondjupa Regional Governor, regional and local authority councillors and pastors yesterday held a prayer day for an accident-free B1 road during the upcoming festive season.
Read more...
The Omaruru Town Council yesterday re-elected Hendrina Tuli Gebhardt as mayor along with her deputy, Julia Kahuure and Chairperson of the Management Committee, Mathias Kaluhoni.
Read more...
Four men accused of murdering teenager Franziska Blöchliger are due to appear at the Wynberg Magistrate's Court today.
Read more...
Spreading happiness even further
FNB Namibia launched the first ever happiness store in June 2016 and thus far Namibians have put a smile on more than 40 Namibian faces, by purchasing something for them.
SMS the word "Christmas" to 777 (SMS charged @ N$ 2.50) and during the competition period we'll randomly generate numbers and call lucky listeners on air. Once we've got you on the line you'll need to shout "SHAKE THAT JINGLE TREE".
If you're excited enough it'll register on the tree shaker scale and we'll see what number drops off the tree. You'll win whatever is behind the corresponding door on the tree.
Start SMSing now up until the 16th of December - the more you enter, the bigger your chances to win.
PLEASE NOTE: You can only win one of our amazing prizes.
Read more...
Standard Competition Rules:
Please be informed that Competition-specific rules will be available on each respective competition page.
Read more...
News Flash - Entertainment News
Mila Kunis and Ashton Kutcher are new parents again.
Dimitri Portwood Kutcher was born at 1:21 a.m. on November 30, weighing 8 pounds and 15 ounces, according to a statement posted on Kutcher's website.
This is the couple's second child. Together they also have a 2-year-old daughter, Wyatt Isabelle.
Read more...
"I can speak English. I learn it from a book." Andrew Sachs' most iconic role belonged to a different age. A pre-Brexit, pre-political correctness era, when laughing at foreigners wasn't just acceptable - it was downright encouraged.
Yet the genius of Sachs' portrayal of Fawlty Towers waiter Manuel was that he rose above crude stereotypes and "Que?" mix-ups to imbue the character with warmth, sweetness and even a certain nobility. Which only served, of course, to make his misfortunes all the funnier.
Read more...
Kanye West has been discharged from UCLA Medical Center, where he has been under heavy medical supervision since being admitted on Nov. 21.
"He is home, getting some rest," a source close to West confirms to PEOPLE.
"Kanye is at home with Kim and the kids. He seems okay and happy to be home. Kim's family is visiting," a source close to the family tells PEOPLE. "Kanye will continue to receive treatment and help with how to cope with stress.
Read more...
Week 47: OK Go – The One Moment
Radiowave's Monthly Newsletter
December is upon us and it's going to be one for our Namibian books. We've given you a few ideas what you can do for this festive season at home or away. Be safe and we'll see you in 2017.
December 2016 Newsletter (click to download)