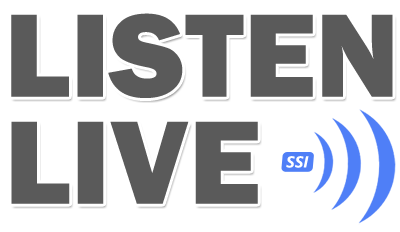 A Danish zoo says it will dissect a lion in front of children. The animal was put down nine months ago because the zoo had too many lions and it has since been kept in a freezer.
Read more...
Stock markets may be swooning, but food commodities are experiencing lower and more stable prices, and may hit a record year-on-year drop in 2015.
Read more...
A Zimbabwean senator has reportedly condemned the ill-treatment of Zimbabweans working in Botswana, saying they are working without pay and even being whipped in the neighboring country.
Read more...
Date: 17 October 2015
Time: 08:00 - 10:00
Venue: Windhoek Gymnasium
Price: N$ 50 (adults) - N$ 10 (children)
Distance: 5 KM
Details and online entry:
www.otbsport.com/walk-4-wishes or at Methealth Namibia Administrators' Offices, Maerua Mall.
Entries close: 15 October 2015
Refreshments will be available & kids can set-up stalls - N$ 500-00 each
Read more...
Run cancer out of town.
Saturday 31st October 2015
Doc Jubber Hockey fields Olympia
Registration: N$ 50 per runner
Click here to book your ticket and see further event information
News Flash - Entertainment News
"It's whatever," Bieber said
Justin Bieber and One Direction are both releasing new albums Nov. 13, and Bieber's already expressed his feelings about that on a Snapchat sent out to his fans in September: "That face you make when you come out with an album the same day as Justin Bieber," Bieber said in the Snapchat video before striking a frightened pose.
Read more...
A decade after "Switch," he says he is spending most days in the studio
The younger generation tends to forget that Oscar-nominated actor Will Smith was in fact first a celebrated musician, whose stint in the late '80s as the MC of hip-hop duo DJ Jazzy Jeff & the Fresh Prince earned him two Grammys and whose 2005 single "Switch" was a fixture of every middle-school dance playlist across the U.S.
Read more...
The film beat out Interstellar's opening weekend
(NEW YORK) — Opening just days after NASA announced findings showing water on Mars, "The Martian" soaked up moviegoers at the box office.
Ridley Scott's 3-D space epic touched down in theaters with a robust $55 million over the weekend, according to studio estimates Sunday.
The results again proved moviegoers' abiding thirst for space adventures, particularly ones that rely more on mathematics than monsters.
Read more...
Week 41: How to save water in your home
Fast Fabulous Feasts - Updated every Wednesday
"A rich, hearty filling topped with gorgeous root-veg mash and zesty breadcrumbs for a super-crisp finish makes this dish really special "
Read more...
Radiowave's Monthly Newsletter
We know that many people want to do nothing other than watch rugby this month but have a look at our newsletter to see why you need to drag yourself away from the screen.
October 2015 Newsletter (click to download)