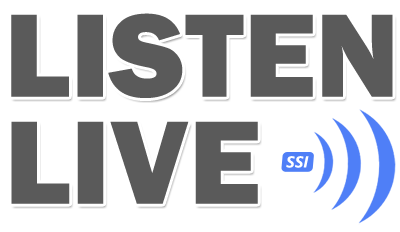 Britain has raised its terrorism threat level today to "severe", the second highest level, in response to possible attacks being planned in Syria and Iraq.
Read more...
Swapo-Party members from all corners of the country started arriving in big numbers for the party's Electoral College today. According to Nampa, delegates from regions such as Zambezi, Kavango East and West as well as Khomas could already be seen arriving and preparing themselves for the event at the Safari Hotel, that will last throughout the weekend.
Read more...
Namibian Police investigations into an alleged theft and corruption case involving N$ 4.9 million from the Ministry of Works and Transport, are not yet complete.
Read more...
Your favourite artists, up close and personal, brought to you by MTC.
Imagine impromptu performances by the best artists in Namibia and beyond, in several public spaces, taking people completely by surprise.
Read more...
News Flash - Entertainment News
Award-winning singer/songwriter and actress Ariana Grande willguest host American Top 40 this weekend, August 30 and 31. In addition to counting down the Top 40 songs, Grande will talk about the making of her new album, "My Everything," which was released on August 25 by Republic Records.
She'll also share what her favorite song is on the album, as well as what the album name means, who was the most fun to collaborate with, and plans for an upcoming tour. Plus, Grande will reveal who she wants to work with in the future.​
Read more...
Here's your full list of 2014 Video Music Award winners:
Video of the Year: Miley Cyrus - "Wrecking Ball"
Best Hip Hop: Drake ft. Majid Jordan - "Hold On (We're Going Home)"
Best Male: Ed Sheeran - "Sing"
Best Female: Katy Perry ft. Juicy J - "Dark Horse"
Best Pop: Ariana Grande feat. Iggy Azalea - "Problem"
Best Rock: Lorde - "Royals"
Read more...
Instead of going up onstage herself, Miley had a runaway named Jesse accept her Video of The Year Video Music Award on behalf of homeless/runaway youth across the country. She sat to the side (and cried dramatically) while he read nervously from his notes. It was certainly weird and unexpected, but also sweet. Just imagine the headlines tomorrow declaring Miley to be dating a homeless guy.
Read more...
Week 35:Last Week Tonight with John Oliver: Ferguson, MO and Police Militarization (HBO)
Food Lover's Blog - Updated every Wednesday
The original recipe on RealSimple.com used shrimp, but I replaced it with chicken to make it more affordable and family-friendly. It's not sweet at all, and is a soup that can even be enjoyed in the summer.
Read more...
Radiowave's Monthly Newsletter
The days are getting longer, the temperature is rising, the time for winter hibernation is coming to an end. Celebrate the imminent return of Spring with us by joining us at all of the events we'll be at this month, here is this month's newsletter to make sure you know where to be.
August 2014 Newsletter (click to download)
Charity of the month - 2014
DID YOU KNOW? Windhoek is the only place in the WORLD that doesn't have a homeless shelter? AND the Government only provides them with N$8.00 a day to survive!
Read more...