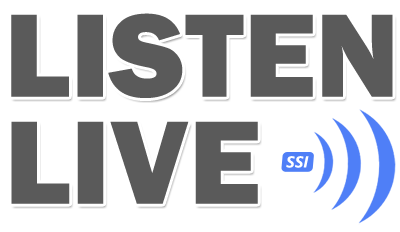 Lesotho's Prime Minister has reportedly been prevented from returning from South Africa to Lesotho's capital as gunfire and power cuts rekindled tensions in the city.
Read more...
Video has emerged of Liberian Ebola Clinic workers dressed in contamination suits chasing an escaped patient through the streets after he left a treatment centre to visit a market.
Read more...
The Roads Authority has announced that more dual carriageways will be constructed from next year onwards to reduce traffic congestion and road carnages.
Read more...
Your favourite artists, up close and personal, brought to you by MTC.
Imagine impromptu performances by the best artists in Namibia and beyond, in several public spaces, taking people completely by surprise.
Read more...
News Flash - Entertainment News
Award-winning singer/songwriter and actress Ariana Grande willguest host American Top 40 this weekend, August 30 and 31. In addition to counting down the Top 40 songs, Grande will talk about the making of her new album, "My Everything," which was released on August 25 by Republic Records.
She'll also share what her favorite song is on the album, as well as what the album name means, who was the most fun to collaborate with, and plans for an upcoming tour. Plus, Grande will reveal who she wants to work with in the future.​
Read more...
Here's your full list of 2014 Video Music Award winners:
Video of the Year: Miley Cyrus - "Wrecking Ball"
Best Hip Hop: Drake ft. Majid Jordan - "Hold On (We're Going Home)"
Best Male: Ed Sheeran - "Sing"
Best Female: Katy Perry ft. Juicy J - "Dark Horse"
Best Pop: Ariana Grande feat. Iggy Azalea - "Problem"
Best Rock: Lorde - "Royals"
Read more...
Instead of going up onstage herself, Miley had a runaway named Jesse accept her Video of The Year Video Music Award on behalf of homeless/runaway youth across the country. She sat to the side (and cried dramatically) while he read nervously from his notes. It was certainly weird and unexpected, but also sweet. Just imagine the headlines tomorrow declaring Miley to be dating a homeless guy.
Read more...
Food Lover's Blog - Updated every Wednesday
The original recipe on RealSimple.com used shrimp, but I replaced it with chicken to make it more affordable and family-friendly. It's not sweet at all, and is a soup that can even be enjoyed in the summer.
Read more...
Radiowave's Monthly Newsletter
Whether you are a 'Summer Time' person or a 'Winter Time' person makes no difference to us, all that matters is that you are a Radiowave Person and that you don't miss out on any of the things we're getting up to, here's our monthly newsletter with all the details.​
September 2014 Newsletter (click to download)
Charity of the month - 2014
The Namibia African Wild Dog Project (NAWDP) was started in 2012 and is unique in that it brings together 3 major Organisations in the areas of conservation and research with project partners; Africat, Na'ankuse and Namibia Nature Foundation. It aims to secure viable and ecologically functional African wild dog populations within all major habitats of their historic range as valuable components of development in Namibia. At present the African Wild Dog is one of the continent's most endangered predators. Namibia's free-ranging population is estimated at worryingly low levels of between 300 to 600 animals, most of which occur outside protected areas.​
Read more...