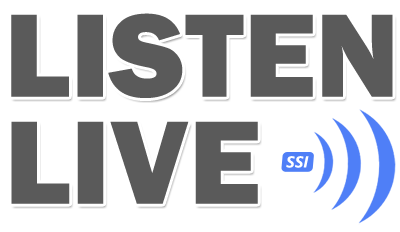 It is almost that time of the year again, Kingdom Cycling Club will once again be hosting the annual Cycle4Cancer 24Hr relay in association with our media partner Radio Wave. With the grace of our Heavenly Father we aim to raise the bar to a new level and to exceed already impressive fund raising efforts of prior years.
Read more...
Even though Oscar Pistorius didn't handle his cross-examination exceptionally well, all might not be lost yet.
Read more...
Two people have now died, while 104 remain unaccounted for as a ferry earlier sank off South Korea's coast.
Read more...
The people who died in a Namibian Defence Force helicopter crash shortly after take off last Friday at the Grootfontein Airport, have been identified. Their names were announced at a memorial service held yesterday.
Read more...
BIG SHOT BIRTHDAYS _ Country Hall of Famer Loretta Lynn is 82; Former baseball player/coach Pete Rose is 73; Brad Garrett (Everybody Loves Raymond) is 54; Anthony Michael Hall (The Breakfast Club, The Dead Zone) is 46; Abigail Breslin (Zombieland, Little Miss Sunshine) is 18; Sarah Michelle Gellar is 37;

NEWS ATTACK! _ Tax day is Tuesday. [It's Americans' least favourite day of the year, right after National Vegetable Day.]
Read more...
News Flash - Entertainment News
Justin Timberlake received lots of love this morning when the Billboard Music Awards nominees were announced. Jason Derulo helped reveal the nominees in the top categories on ABC's Good Morning America.
Read more...
Veteran actor Mickey Rooney has died at the age of 93, KABC-TV has confirmed.
No cause of death has been announced.
Rooney's acting career spanned eight decades and included four Academy Award nominations. He most recently appeared in 2011'sThe Muppets.
He received two special Oscars: a Juvenile Award in 1939 that he shared with Deanna Durbin, and one in 1983 for his body of work.
In 2011, Rooney also appeared on Capitol Hill to testify about being an alleged victim of elder abuse at the hands of his stepson Christopher Aber, from whom he also obtained an order of protection
Chris Brown has been taken into custody by U.S. Marshals in Los Angeles, and will be transported to Washington, D.C., where he is set to stand trial on misdemeanor assault charges later this month.
Brown has been in custody at the Los Angeles County jail since March 14, after he was ejected from a facility where he was undergoing court-ordered treatment for anger management and other issues. That treatment was mandated as part of his probation in his 2009 assault on then-girlfriend Rihanna.
Read more...
Week 15: Aziz Ansari explains why marriage is an insane propsal
Food Lover's Blog - Updated every Wednesday
Add a touch of zest to your midweek meal with this low-fat family supper
Read more...
Radiowave's Monthly Newsletter
If you've constantly been arriving early for all your meetings it probably means you forgot the time change...make sure you don't miss anything by having a look at this months newsletter.
April 2014 Newsletter (click to download)
Charity of the month - 2014
With Gender Based Violence being a main focus over the last couple of weeks, giving women skills and the ability to sustain themselves has become not only important but a necessity.
Launched in 2005, Women at Work Training Centre is a non-profitable organization (Reg. no> 21/2008/091) situated in Windhoek, Namibia. Their main objective is to reduce unemployment among Namibian women and to empower them. They strive to achieve this goal by offering basic skills training to women, and assisting them in finding employment once they have successfully finished a course.
Read more...